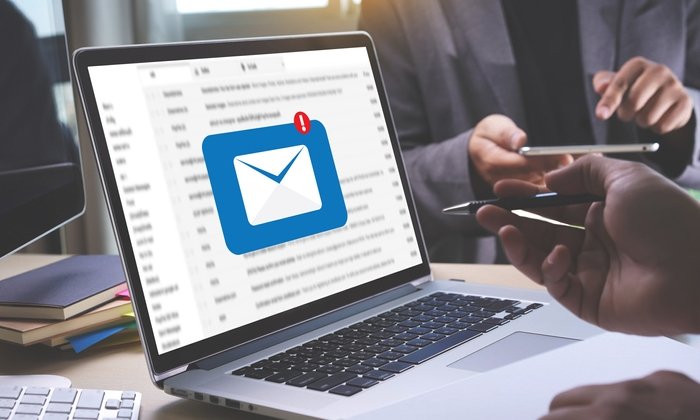 ปักหมุดไปใช้กัน! รวบรวมวลีหรือประโยคลงท้ายอีเมลแบบทางการและไม่เป็นทางการ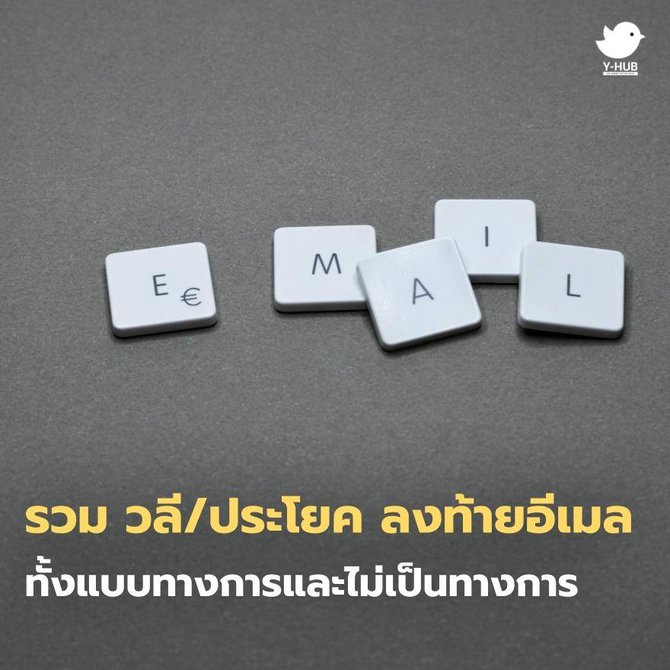 ตัวอย่างต่อไปนี้เป็น ประโยคลงท้ายอีเมลเป็นทางการที่พบบ่อย ขึ้นอยู่กับจุดประสงค์ของผู้ส่งอีเมล
If you have any further questions, please do not hesitate to contact me.
I await your reply with interest.
I appreciate your help in resolving this challenge.
We look forward to building a strong business relationship in the future.
I look forward to our meeting on the 7th of October.
Thanks for your extremely helpful attention to this matter.
Thanks again for your attention, consideration, and time.
We look forward to hearing from you.
It's always a pleasure doing business with you.
Thanks again for sharing your expertise in this matter.
I am looking forward to getting your input on this issue.
Looking forward to our successful partnership.
ตัวอย่างประโยคลงท้ายอีเมลไม่เป็นทางการ ได้แก่
I can't wait to hear from you.
I am looking forward to seeing you again.
See you soon.
Let me know what your plans are.
I hope to be hearing from you soon.
Send my love to __________.
Give my regards to __________.
I hope you are doing well!
With affection (With all my love, or With love and kisses).
คำลงท้ายอีเมล/ จดหมายทางการ ได้แก่
Best,
Cheers,
Faithfully (หรือ Faithfully yours),
Hope this helps,
Looking forward,
Regards,
Respectfully,
Sincerely,
Thanks (หรือ Thanks again),
Warmly,
With anticipation,
คำลงท้ายอีเมลไม่เป็นทางการ ได้แก่
Always and forever,
Best regards, (this works for both formal and informal writing)
Best wishes,
Ciao,
Emoticons (smiley faces, :-), etc.,
High five,
Hugs,
Kindest regards,
Lots of love,
Love,
Missing you,
See you around,
Ta ta!
Take it easy,
XOXO,
ที่มา: turbofuture.com/internet
Subscribe: ท่านสามารถลงทะเบียนเพื่อรับข่าวสาร และรับข้อมูลที่มีประโยชน์สำหรับท่านได้ที่: http://bit.ly/Yhub_mail
ติดตามช่อง Youtube ของเราได้ที่: http://bit.ly/YhubYoutube
Yhub – เพจสำหรับให้ความรู้ คำแนะนำ ข้อมูลคุณภาพสำหรับเยาวชนไทยที่กำลังค้นหาโอกาสให้ตัวเอง #Yhub #Thaiyouthhub #Opportunities #English #IELTS #LearnEnglish